Laser therapy is effectively used to treat a wide range of medical conditions such as musculoskeletal problems, arthritis, sports injuries, post-surgical wounds, diabetic ulcers, and dermatological conditions.
Low-level laser therapy or cold laser therapy is now referred to as (photobiomodulation) Class IV laser, to better define treatments from specific lasers that are used for pain relief and healing.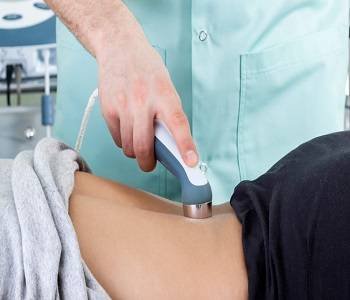 Benefits of Laser Therapy
Painless treatment
Eliminates pain
Highly effective for many diseases
Reduces the need for medications
Easy to apply
Non-invasive
Non-toxic
No drug interactions
No known adverse effects
Often reduces unnecessary surgical interventions
Best alternative treatment for patients that have not responded to other therapies
Here are some of the most popular applications for class iv laser therapy:
Reduces inflammation, Aches, and Pains

Helps in the relaxation of muscles and provides relief from muscle spasms
Relief from minor joint aches, pain, and stiffness
Temporarily reduces arthritis symptoms
Helping to increase blood circulation

As per the latest studies, Class iv therapy is found to be effective, safe treatments in almost every condition, when devices were used for indications. As they don't rely on heat to reduce pain and boost blood flow, Class iv laser therapies are considered to be one of the unique treatments.

Helps in recovering from acute and chronic injuries

Class iv laser therapy has been the most commonly used for overcoming both acute and chronic pain injuries like tendonitis or knee damages. This treatment not only targets the damaged tissues in the affected area but also focuses on related issues.

Class iv treatments have been shown to provide relief and boost recovery by reducing pain and inflammation as well as stimulation nerve regeneration, muscle relaxation, and immune system response.
Used to treat skin conditions including wounds and scars

Photobiomodulation could lead to a significant stimulation of healing in many kinds of wounds, burns, and scars. However, FDA has not currently cleared Laser for wound therapy in humans. Additional post-surgery applications with therapy are emerging as a viable treatment to reduce infections and induce faster healing times, by up to 50 percent, for surgical incision sites.

Might also be helpful in treating Neuropathy

Laser therapies are increasingly being used as an effective treatment for neuropathy and there are various clinical studies proving positive outcomes. However, this application is not yet cleared by the FDA, a physician might also promote the usage of laser therapy for the treatment of neuropathy.